Product variants for stucco, lighting coves, and lighting profiles
Standard variant
This product variant stands for delivery of our stucco profiles such as the stucco for indirect LED lighting without post-production finish. I.e. the stucco is not treated after production and therefore shows the light green of its raw material (fine-pored hard foam).
This is why we recommend completely painting the stucco prior to assembly start 2x with solvent-free wall paint. The coved lighting is given a final coating after assembly; this provides an additional cover on the one hand, and on the other hand covers all glue joints.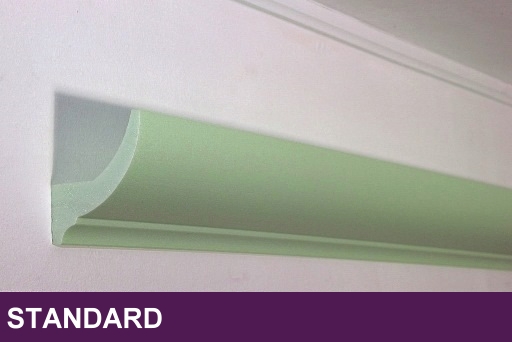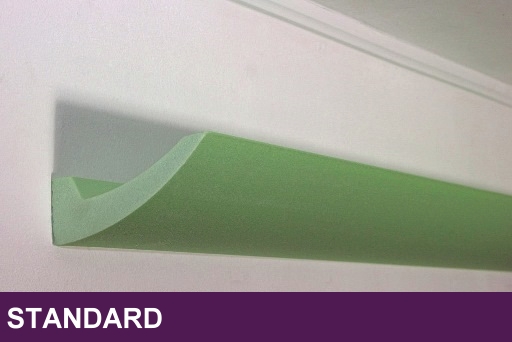 This product variant includes a post-production finish of the surfaces of the stucco and lighting coves. First a primer is applied to all visible surfaces of the stucco profiles; a careful after-treatment is applied after drying.
Afterwards, the premium variant of the stucco is given a top-quality, pure white dispersion paint coating. Apart from presenting a top-quality visual impression, this avoids the primer and paint jobs required for the standard variant resulting in significant savings of working time.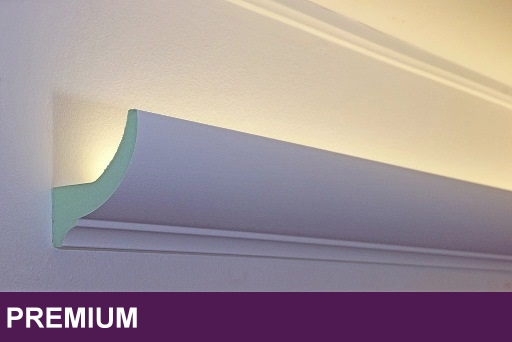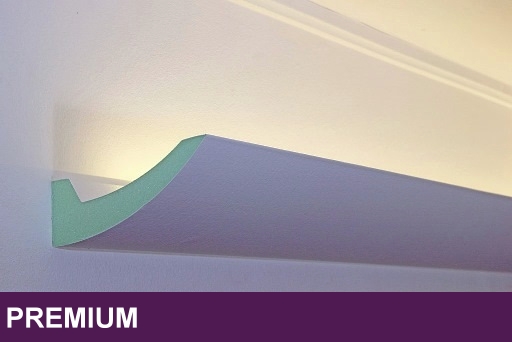 Product variants of façade décor and profiles
Standard variant
Our façade elements such as window surrounds, cap stones, and ornamental cladding tiles are delivered without coating in the standard variant. I.e. that the façade elements are not coated in any way after production and are therefore green as well.
This, however, allows for individual, different final coatings depending on the intended application for window surrounds and cap stones. Furthermore, different surface structures such as sandstone or other types of natural stone can be replicated as well.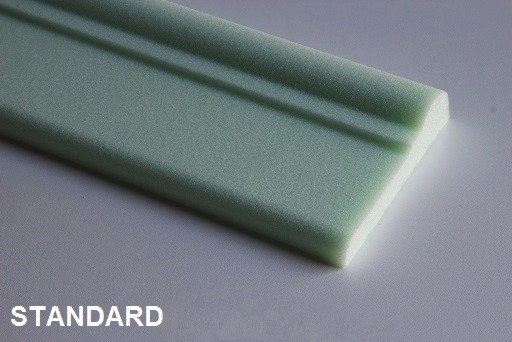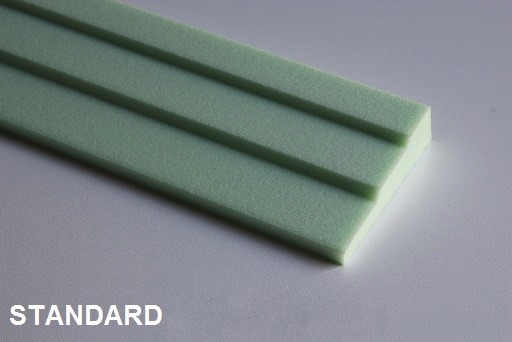 Premium variant
The premium variant of our façade profiles is given a top-quality weatherproof final coating at the factory. To achieve this, the façade elements are coated with a high-quality mineral and permanently elastic coating.
This final coating not only provides the desired resistance to weathering, but it also is the perfect bonding primer for subsequent paint jobs. It additionally creates a natural, slightly coarse surface structure which gives an appearance of sandstone to all façade décor profiles.